Ways YOU Can Protect Groundwater
Pick up litter in your neighborhood and on your school grounds.

Encourage your friends and family to reduce, reuse, and recycle.

You can go to your neighborhood or community leaders and ask them to sponsor a household hazardous waste collection day where people can bring their old paint, oil, or other chemicals to be disposed of properly.

You and your friends or family members can go around to storm drains in your area to stencil a groundwater friendly message.

Ride a bike, walk, rollerblade, or take a skateboard instead of taking the bus or riding in a car.

Encourage friends and family to purchase "green" household cleaning alternatives and to limit their use of harmful chemicals like pesticides and fertilizers.

Talk to your teacher at school about a groundwater class project or school-wide groundwater education day.

Partner with your local FFA, 4-H, Boy Scout, Girl Scout or other organization to host a public education event such as Test Your Well.

Join a surface water monitoring club to test and track changes in a pond, stream, or lake near your home.

Consider forming a groundwater club that meets after school. As a club, you can work together to complete some simple groundwater protection service projects in your community.

Go green at school! Going green can help conserve and protect groundwater by using less energy, water, and other resources.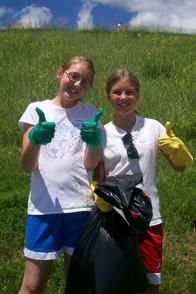 With all the contamination threats to groundwater, what difference can one person make? A lot! It just takes one person to begin positive changes toward groundwater and that person can be you!