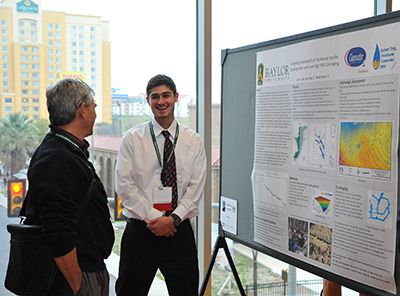 Scholarships
Farvolden Scholarships
Farvolden Scholarships are made in memory of Robert Farvolden of the University of Waterloo and former National Ground Water Association Director of Science and Technology.
Congratulations to our 2021 recipients:
Alessia Kachadourian
Saheli Majumdar
Jonathan Quiroz
Cheyanne Schenkel.
Eligibility:
Scholarships are for full-time undergraduate and graduate students who submit an abstract for a poster presentation at the Science & Engineering Forum at Groundwater Week. All such students whose abstracts are accepted for presentation will be evaluated during the event by two or more judges. The four students with the highest scores will receive the Farvolden Scholarships.
Field of Study:
Students who submit abstracts should be enrolled in a program that is groundwater industry-related, such as hydrogeology, water resource management, water well construction and supply, geology, etc.
Award Amount:
Four $1000 scholarships are awarded.
Application Period:
The application period is now closed for poster submissions for Groundwater Week 2022. 
Farvolden Scholarships are made possible by: