Darcy Lecture Series in Groundwater Science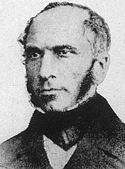 The Henry Darcy Distinguished Lecture Series in Groundwater Science fosters interest and excellence in groundwater science and technology. It was established in 1986 and named in in honor of Henry Darcy of France for his 1856 investigations that established the physical basis upon which groundwater hydrogeology has been studied ever since.
Each year, a panel of scientists and engineers invites an outstanding groundwater professional to share his or her work with their peers and students through this lecture series. The Darcy Lecture Series is most often presented at universities and professional associations throughout the world.
---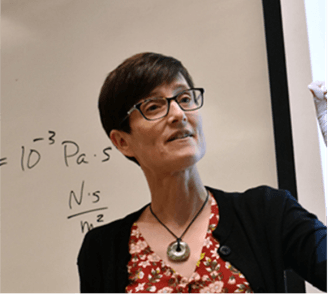 NGWA is honored to have Dr. Alicia Wilson serve as the 2023 Darcy Lecturer.
Alicia Wilson is a professor of hydrogeology in the School of the School of the Earth, Ocean, and Environment at the University of South Carolina. She specializes in coastal hydrogeology, with a particular focus on coastal ecohydrology and submarine groundwater exchange. A fellow of the Geological Society of America, Wilson has served as the chair the GSA Hydrogeology Division and the Director of the School of the Earth, Ocean, and Environment. She is a recipient of the University of South Carolina's Mungo Undergraduate Teaching Award. Wilson holds a Ph.D. from the Johns Hopkins University, an MS from Stanford University, and a BA from Dartmouth College. She held a National Research Council Postdoctoral Research fellowship at the USGS in Reston, VA, and held a postdoc at the University of California, Santa Barbara.
Dr. Wilson will be hosting lectures between December 2023 and November 30. When possible with travel and schedule factors, lectures will be presented in-person. However, the Groundwater Foundation will ultimately decide if a presentation will be virtual or in-person. (Those who submit requests will receive appropriate communication.)
Requests are currently being received from academic institutions, federal and state agencies, and laboratories. Requests made directly to the lecturer will not be honored. The submission period closed on September 30, 2022.
For additional information, please contact Sue Tenney at stenney@ngwa.org or (800) 551-7379 — or (614) 898-7791 outside of the United States — ext. 1568.
Alicia Wilson, Ph.D. —
(1) "Subseafloor Hydrogeology: Moving beyond watersheds"
(2) "Please check your assumptions at the coastline: 15 years of wading through salt marshes"
Click here to learn more about Dr. Wilson lecture topics.
---
THANK YOU TO OUR 2022-2023 DARCY LECTURE SPONSORS!