Nebraska Wellhead Protection Network
Workshop Registration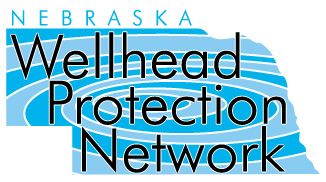 This form stopped accepting submissions on October 1, 2019 5:00 pm CDT.
Date: October 3, 2019, 9:00 a.m. - 4:30 p.m.
Location: Valley Irrigation, 28800 Ida Street, Valley, NE
Details: The workshop's theme is "Emergency Management and Contingency Planning to Protect Nebraska's Water Supply" and will cover:
Why having a comprehensive emergency management plan is important
How to develop an emergency management plan
Stories of how towns and businesses survived the extreme floods this past spring
Featured speakers include Sue Dempsey, with the Nebraska Department of Health and Human Services; Dr. Natalie Umphlett with the High Plains Regional Climate Center; and Bob Gillen, VP of Operations at Valley Irrigation. Lunch and a tour of the facilities are generously provided by Valley Irrigation.
Please direct any questions to Sara Brock at sbrock@groundwater.org
 
---
This form stopped accepting submissions on October 1, 2019 5:00 pm CDT.
Program Registration Cancellation and Refund Policy
Registration refunds will be made for cancellations submitted by the end of the registration period for the event. No refunds will be made for registrants who do not attend the networking/luncheon session. Luncheon meals will not be available to non-registrants.
Photographs and Social Media
Registration for the meeting grants permission for pictures and/or video of the registrant to be included in future newsletters, the Groundwater Foundation website, social media pages, displays and other opportunities related to the Groundwater Foundation. Registering for the meeting releases the Groundwater Foundation, its officials, employees, agents, legal representatives, and assigns from any and all claims, actions and liability related to its use of said photographs.